In 1996, a bunch of Bills fans got on a bus and traveled for more than 25 hours to Indianapolis, Indiana from a small bar in Tonawanda to watch the Bills take on the Colts. The next year, they again boarded the bus and traveled to Cincinnati. Then to Baltimore. Every year, the question was asked louder and louder – "where are we going next year?"
The group grew from 40 to 80 and beyond, and each year more and more Bills fans wanted to join in on the fun. Pretty soon, the bus ran out of room, and now the group takes to the sky to cheer on the Bills.
Bus With Wings is an annual trip to a Buffalo Bills away game with a group of friends old and new. We've traveled to 18 different cities since 1996 by bus and by plane, and have met thousands of Bills fans along the way.
Meet Mick, Mr. BWW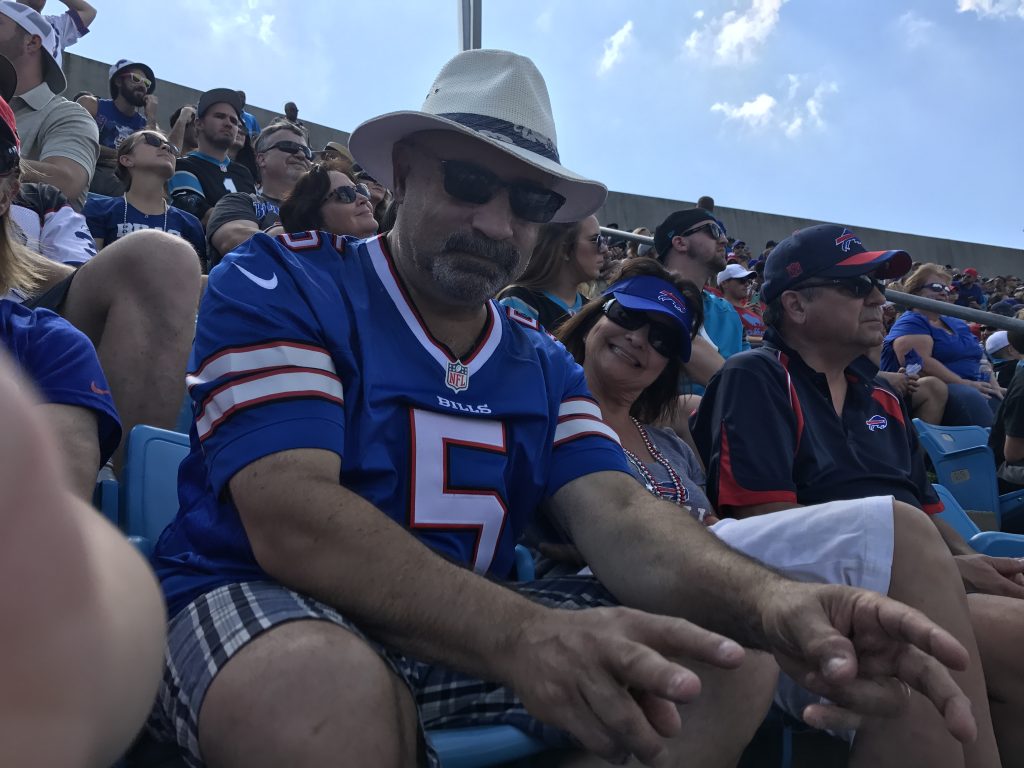 While he would never admit it, Mick Vetrano is the glue that holds the Bus With Wings crew together. He is the fearless leader, taking care of hundreds of Bills fans with questionable decision-making skills on busses, planes, and stumbles home from the bar.
Why's it called Bus With Wings?
It wasn't until 2000 that the trip earned the name Bus With Wings. For the first three years, Mick and his crew hopped on a bus (and sometimes more than one) to cheer on the Bills. On the bus, cooler surfing, "bathroom keys," (a shot), and frequent bathroom breaks became the norm.
Mick wanted to take to the sky with the group in hopes of watching the Bills at Minnesota in October 2000. Mick had to do a little convincing to the original crew that flying would be worth the trip, and some needed a little more motivation than others. Long-time attendee Paul A.'s crippling fear of flying threatened his perfect attendance record, but Mick reassured him:
Don't think of it as an airplane, it's just a big bus with wings!
And so, the name was born. Paul did go on the trip, and made it to Minnesota just fine.